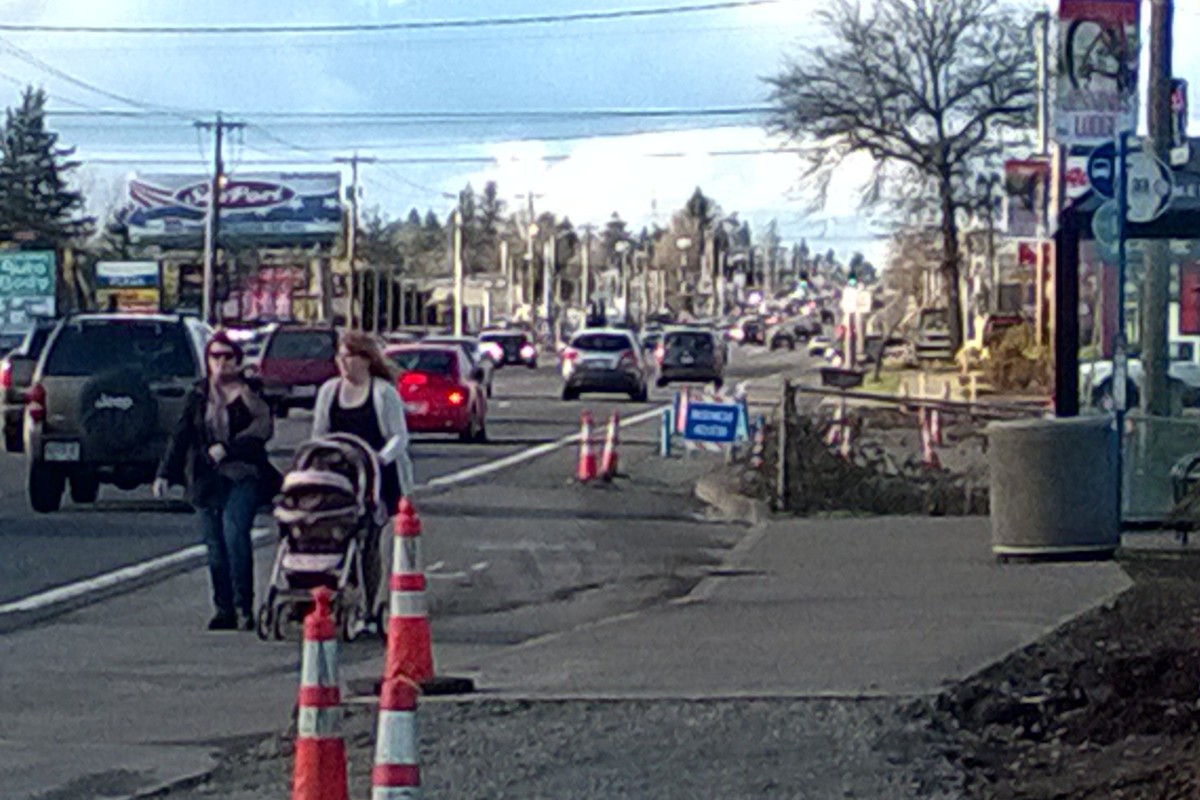 In January, 2014, with funding from the Oregon Health Authority (OHA), Oregon Public Health Institute (OPHI) partnered with Clackamas County Public Health (CCPH) and the Clackamas County Department of Transportation and Development (DTD) to conduct a rapid Health Impact Assessment (HIA) of the "Active Transportation Road Safety Audit" (RSA) that was being conducted on a half-mile section of McLoughlin Boulevard in the unincorporated community of Jennings Lodge, Oregon in the northwestern corner of Clackamas County.
An RSA is a commonly used tool for transportation planners and engineers working to identify and mitigate crash risk for defined sections of a transportation system. RSAs typically result in a set of proposed projects designed to mitigate identified crash risk factors. This RSA was initiated by DTD as part of the larger McLoughlin Area Plan Implementation Team (MAP-IT) project, which is focused on implementing the recommendations that came out of the recently completed McLoughlin Area Plan. This RSA resulted in 42 proposed projects for reducing crash risks for bicyclists and pedestrians traveling through this section of McLoughlin Blvd.
The HIA provides a set of findings that characterize the relative health impacts of each proposed crash safety solution based on potential changes in opportunities for physical activity, exposure to air and noise pollution, and access to jobs and schools. In addition, the HIA provides a set of recommendations for informing this RSA and future RSA projects as well.